3 Ingredient Cherry Bomb Shot Recipe (and Cocktail)
This cherry bomb shot recipe is so easy to make with only three ingredients. The sweet cherry flavor makes these cherry bomb drinks perfect for a party or fun social gathering.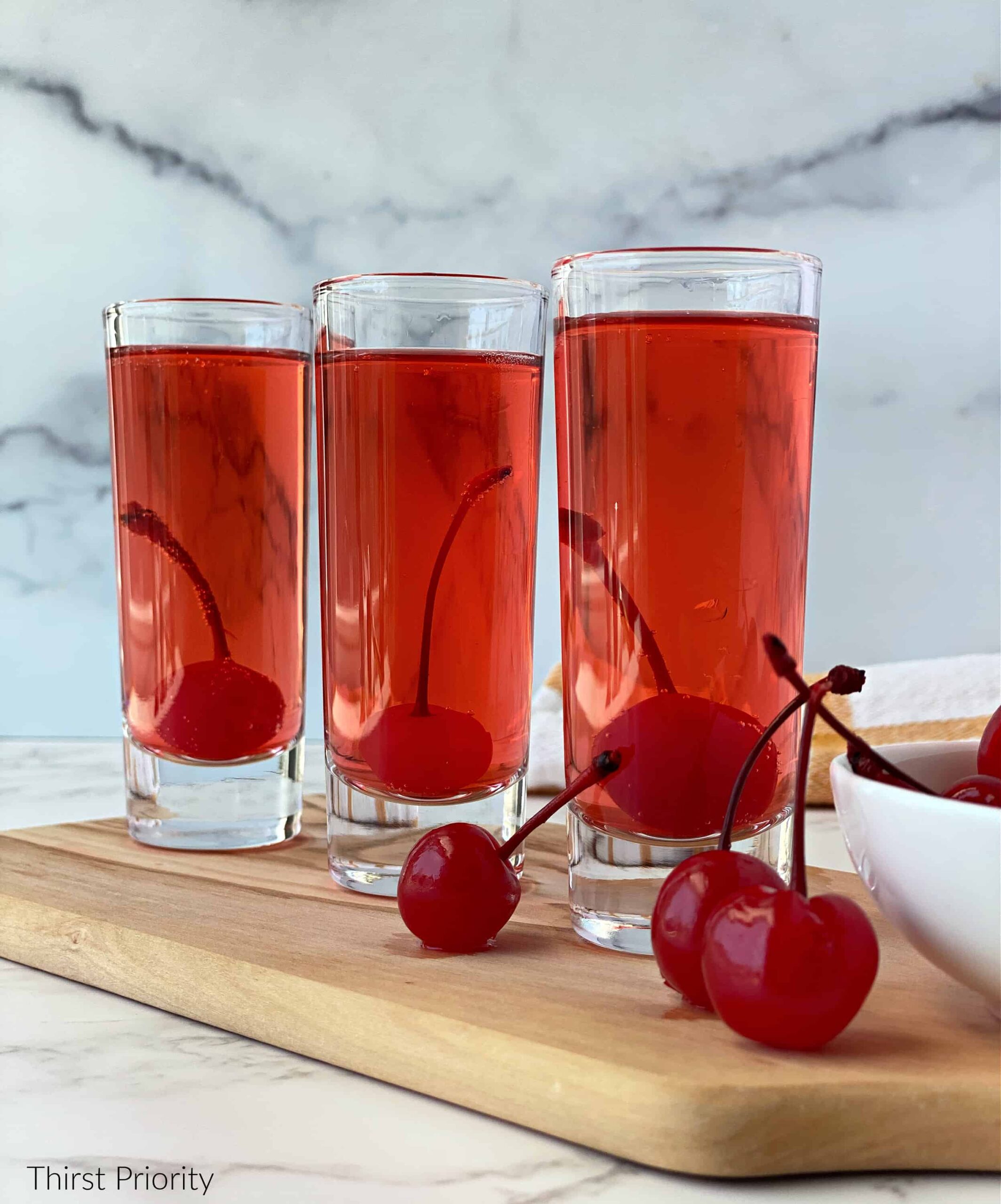 Disclosure: This post contains affiliate links for your convenience. Click here for my full disclosure policy.
Cherry Bomb Cocktail Shot Ingredients
This fun party shot only needs 3 ingredients to tickle your taste buds. You will need:
for one shot:
splash of grenadine syrup
1 oz of cherry vodka
1 oz of Red Bull energy drink
for one cocktail:
splash of grenadine
2 oz of cherry vodka
4 oz Red Bull energy drink
How to Make a Cherry Bomb Energy Drink Recipe
First, grab a shot glass, or a few shot glasses.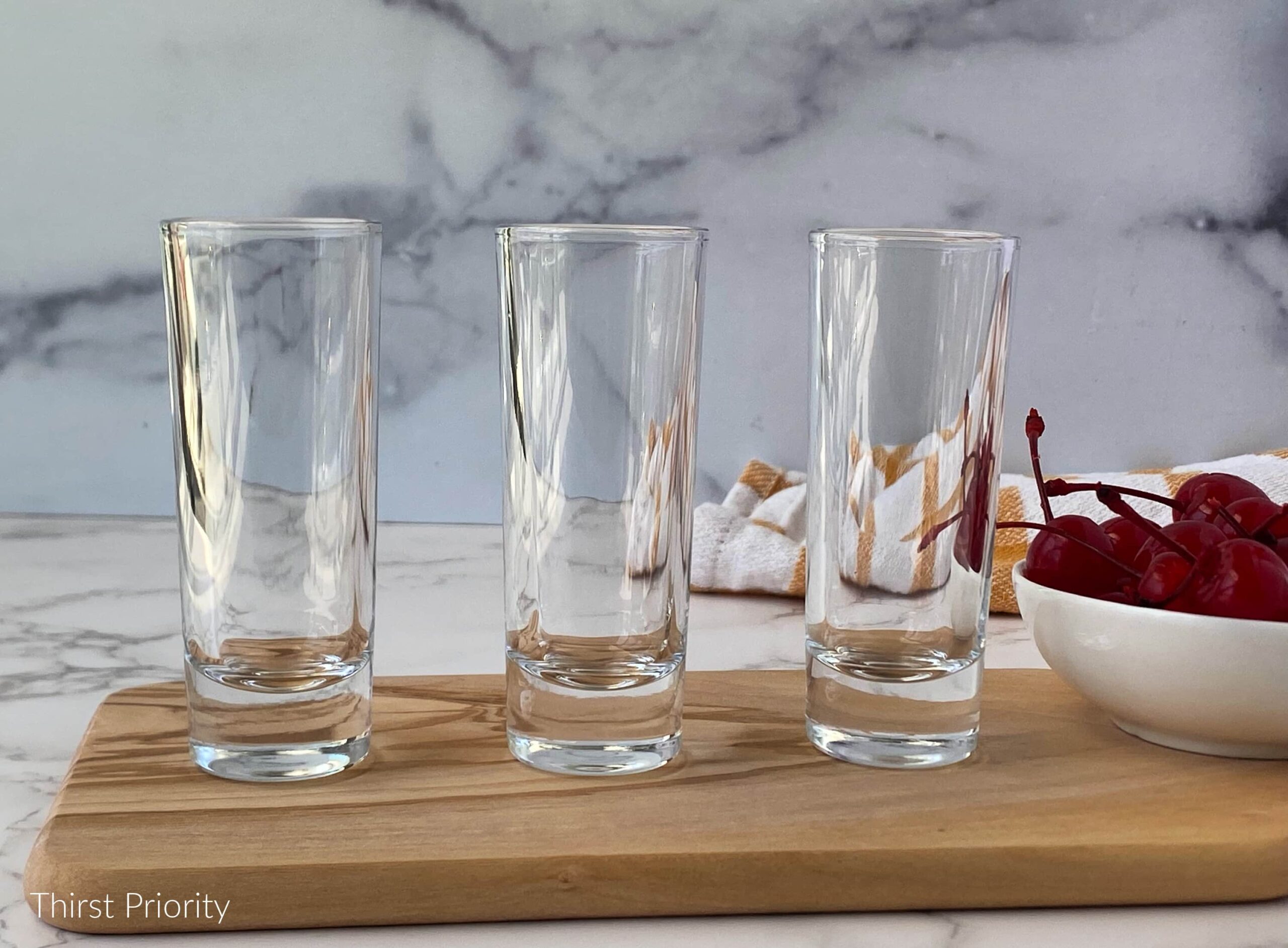 Pour just a splash of grenadine syrup into each shot glass.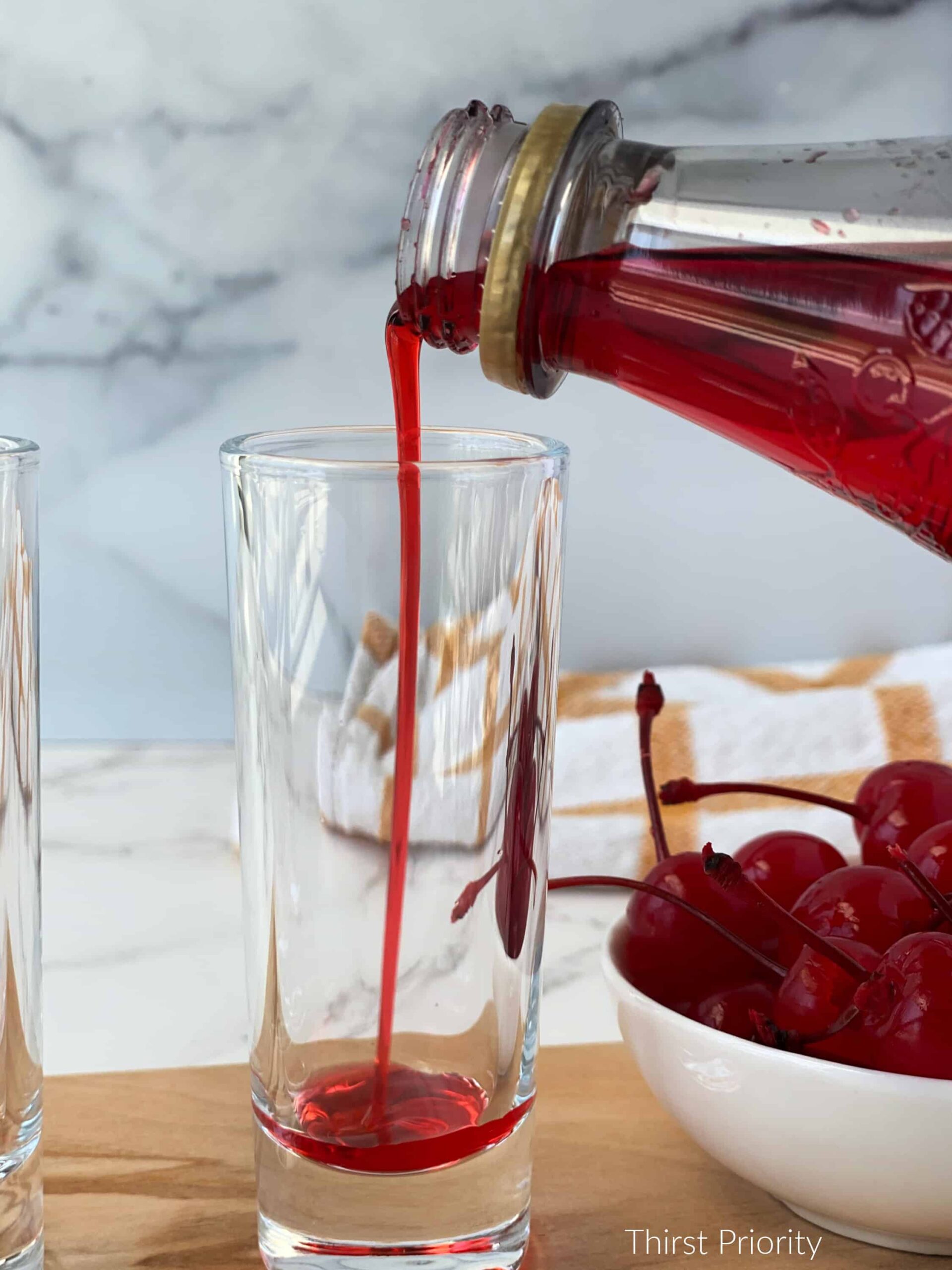 Many think that grenadine is a cherry syrup, but there are actually no cherries at all in grenadine. It is quite similar to a pomegranate simple syrup, made with a mix of pomegranate juice, sugar, and lemon juice to give it a sweet-tart flavor.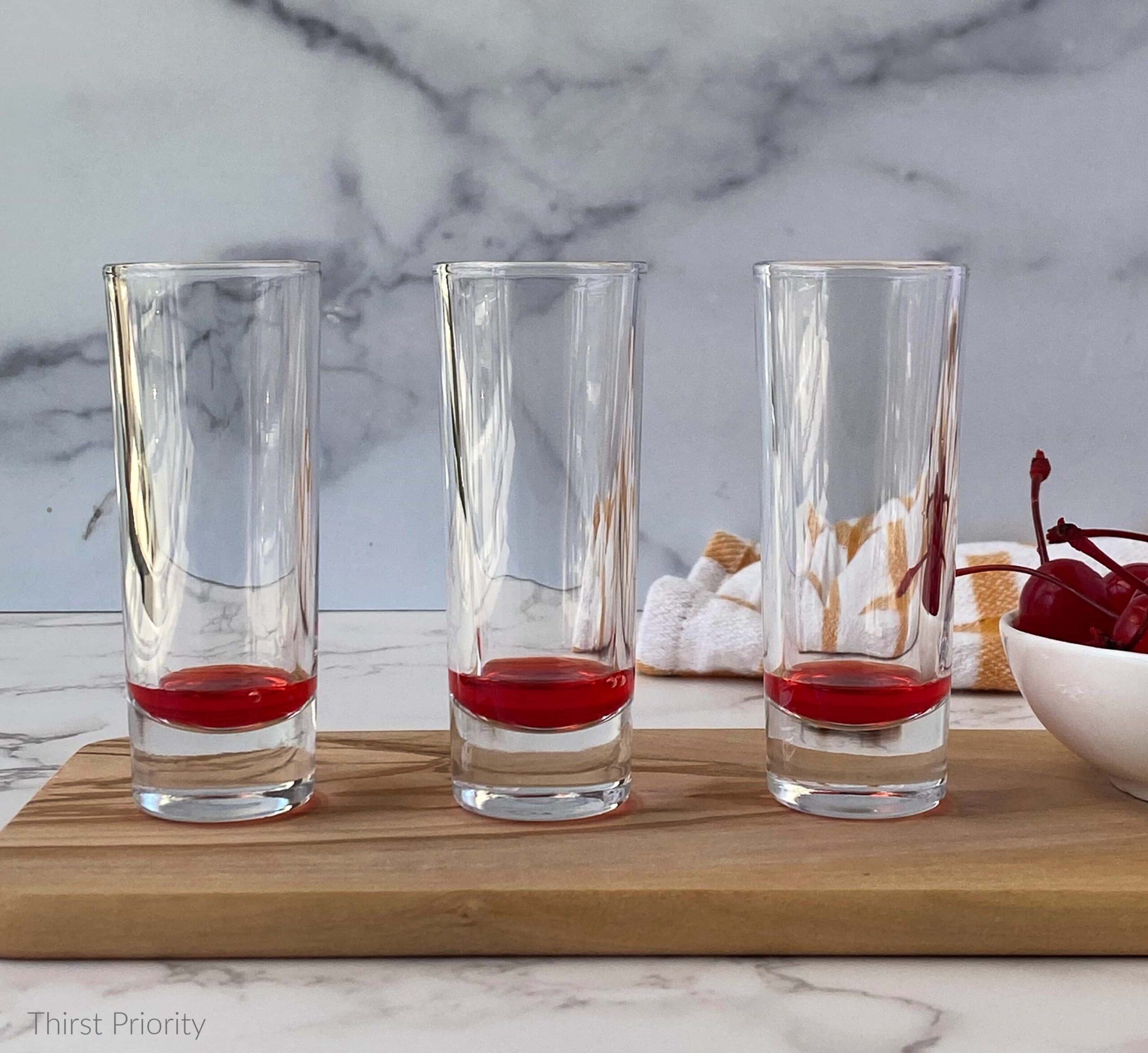 Next, measure the cherry vodka using a cocktail jigger.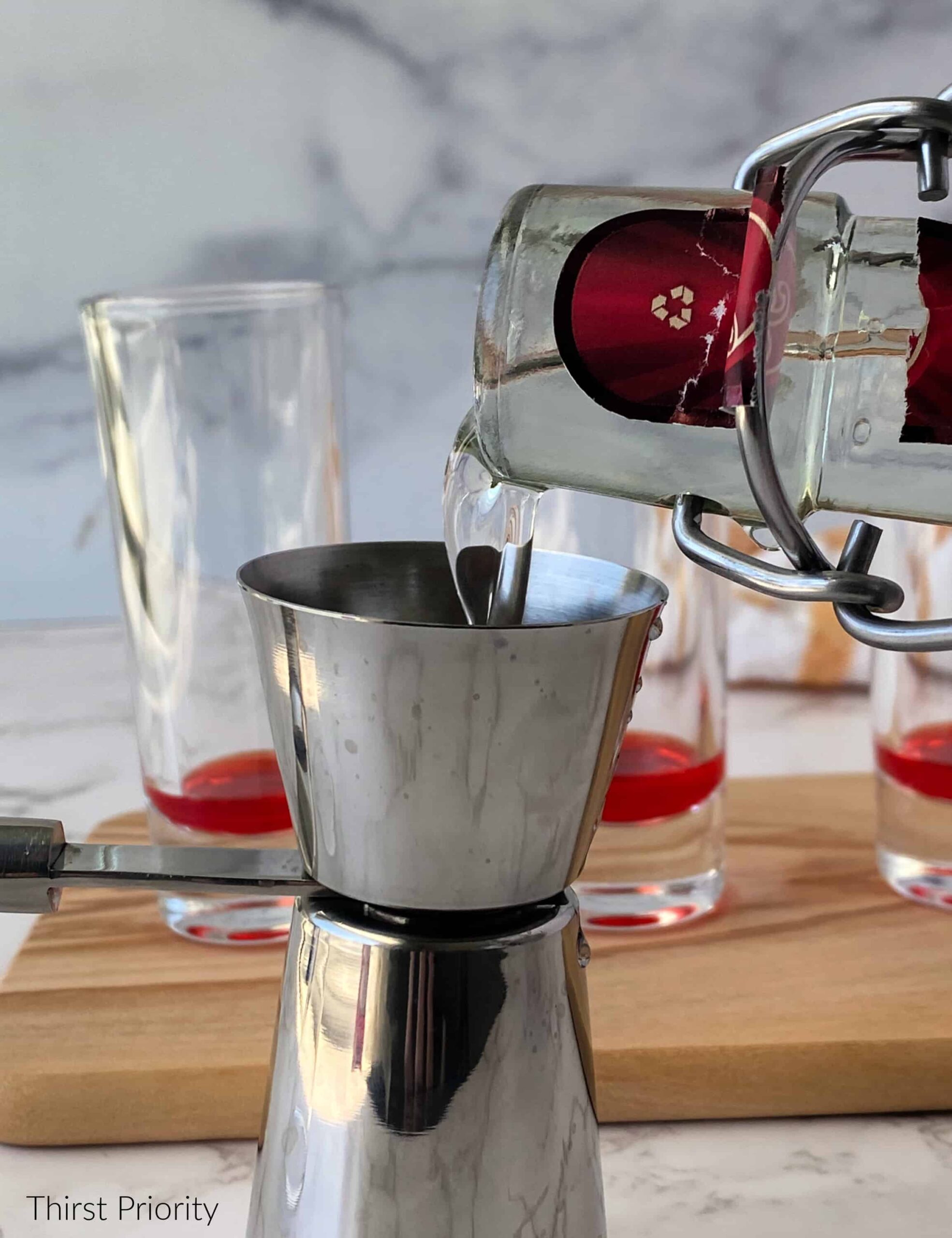 ​Then add the vodka to the shot glasses.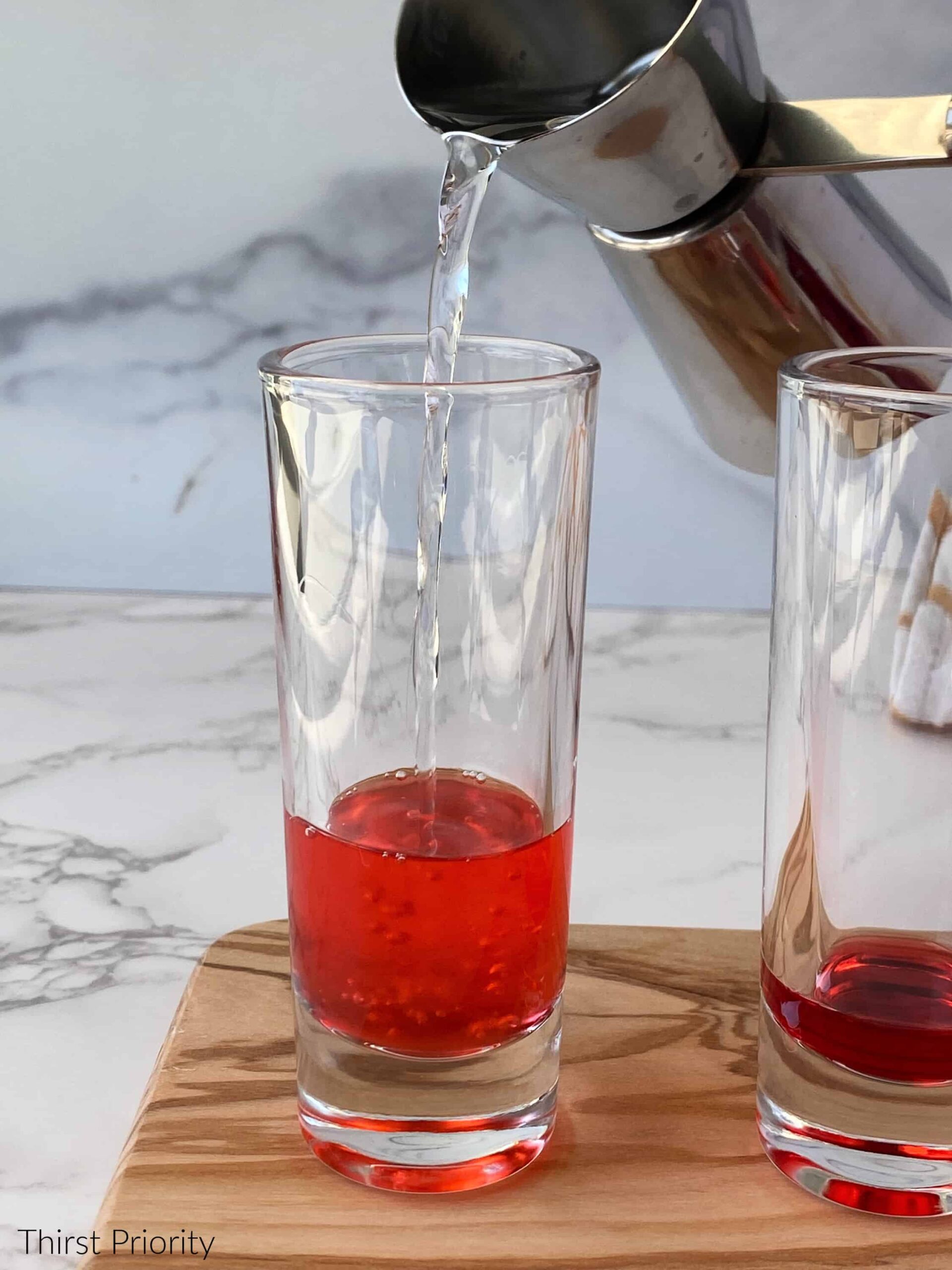 For the next step, you can either measure the Red Bull energy soda using the cocktail jigger or simply top off each shot glass. 
Fill to the top or leave a little room to garnish with fresh cherries, a maraschino cherry, or even a lime wedge.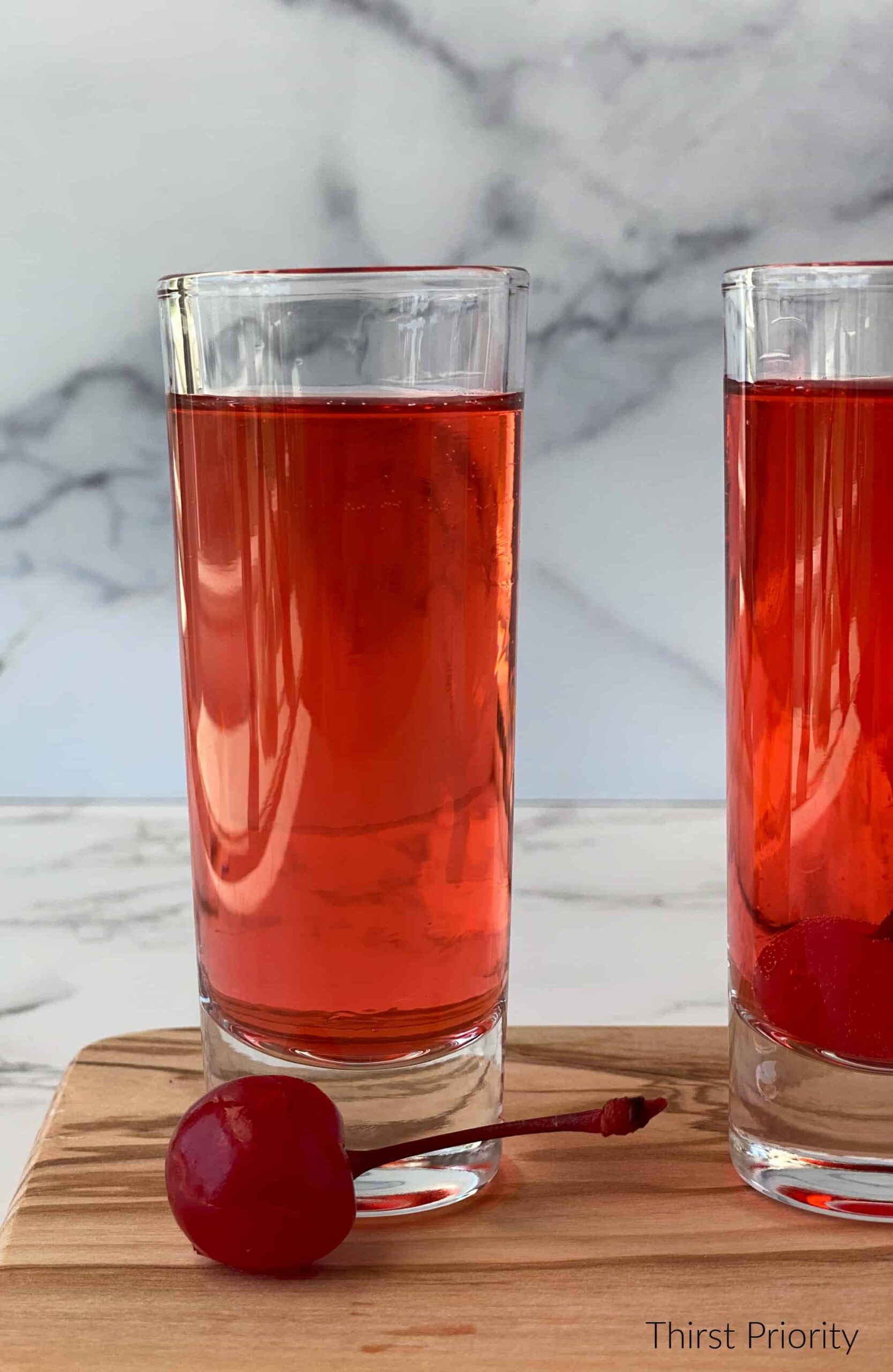 The perfect way to garnish this cherry shot is to drop a cherry right in! Be sure to be careful not to eat the stem or shoot the cherry itself when drinking this shot.
​​You will love this perfect cherry bomb shot if you are a fan of sweet drinks and sweet cherries, because this is definitely a sweet drink. 
The amazing flavor of cherry combined with the fizzy energy drink is like cherry bomb fireworks in your mouth. 
Cherry Bomb Vodka Cocktail Recipe
If you prefer drink recipes over shots then you are in luck. You can easily adjust this cherry bomb recipe from a shot to a flavorful cocktail. Fill a small glass with ice and add the grenadine, the vodka, and the Red Bull. Making this in a glass rather than a shot creates a cool layered effect as the dark red juice of the grenadine stays at the bottom of the glass.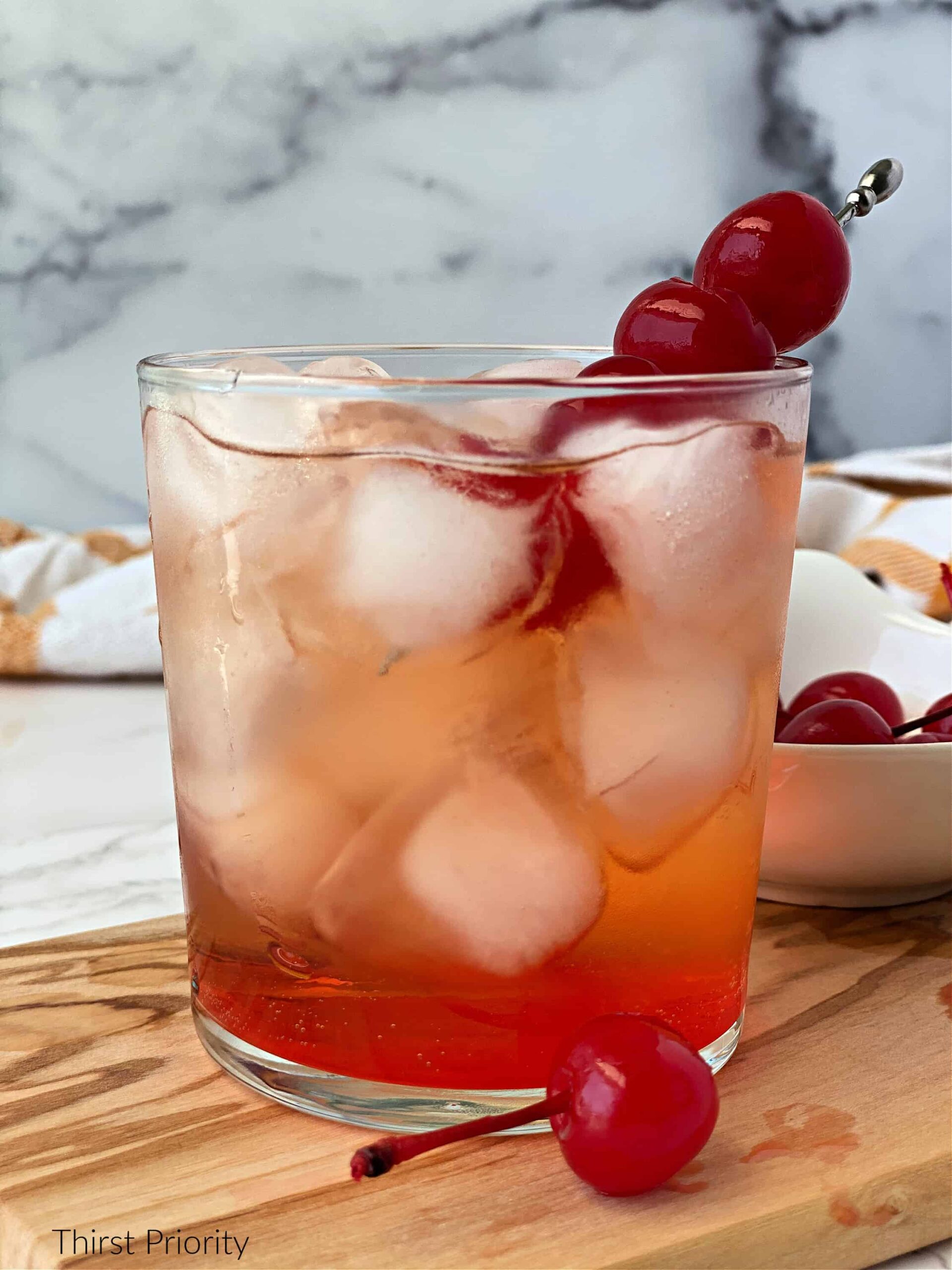 FAQs and Variations
You are always able to adjust a recipe to your own personal preference. Doing this may yield different results.
This recipe is so simple, it's easy to make fun variations. 
Can I make this into a cherry mocktail recipe?
Sure, try mixing a little cherry syrup with orange juice, or lime soda, and a splash of club soda next time. You can play around with different variations. 
Is there another way to make this drink?
Actually, yes. There is a version similar to an atomic jägerbomb where you put the grenadine and vodka in a shot glass and then drop the shot glass into a glass of Red Bull.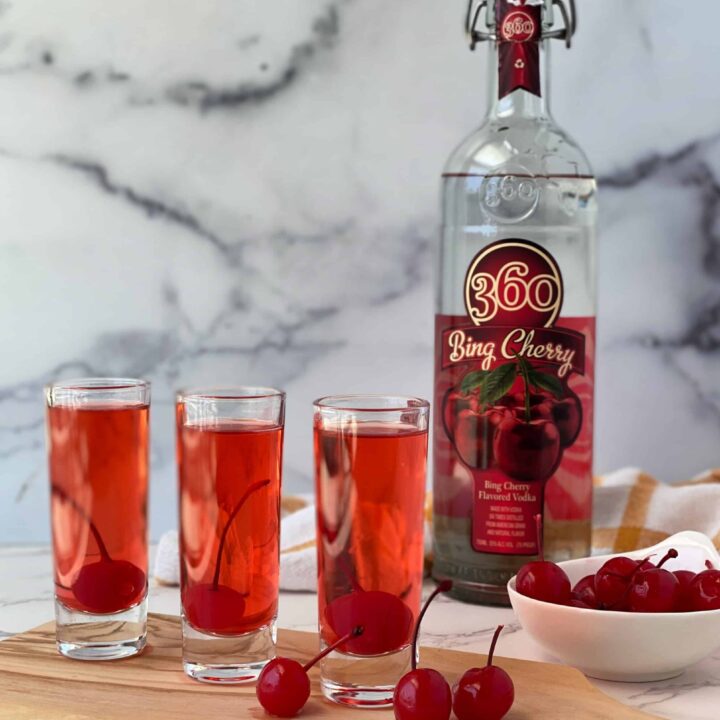 3 Ingredient Cherry Bomb Shot Recipe (and Cocktail)
This cherry bomb shot recipe is so easy to make. The sweet cherry flavor combined with the Red Bull energy drink makes a great party shot.
Ingredients
splash of grenadine syrup
1 oz of cherry vodka
1 oz of Red Bull energy drink
Instructions
Add a splash of grenadine to a shot glass.
Then pour vodka into the shot glass.
Top with Red Bull energy drink
Garnish with cherries (optional)
Recommended Products
As an Amazon Associate and member of other affiliate programs, I earn from qualifying purchases.
Nutrition Information:
Yield:

1
Serving Size:

1
Amount Per Serving:
Calories:

187
Total Fat:

0g
Saturated Fat:

0g
Trans Fat:

0g
Unsaturated Fat:

0g
Cholesterol:

0mg
Sodium:

20mg
Carbohydrates:

22g
Fiber:

1g
Sugar:

17g
Protein:

0g
All Nutritional Information is approximate and will vary
Subscribe to get new recipes from Thrist Priority, Sign up today!